Fritz Hoffmann
Fritz Hoffmann is an American photographer whose work focuses on culture, the environment and global economics, with a long-term interest in China. He is a contract photographer for NATIONAL GEOGRAPHIC Magazine. Fritz moved himself to Shanghai in 1995 and was a full time resident photojournalist based there for thirteen years. He studied Mandarin at Shanghai University and has photographed in each of China's provinces and municipalities numerous times. Fritz opened the NETWORK PHOTOGRAPHERS (UK), Shanghai bureau in 1997, and in 2002 he co-founded documentCHINA, a picture agency based in Shanghai with online distribution for documentary photography of China. Prior to this, Fritz established his place as a respected international photo-correspondent while working with JB PICTURES, New York. Under the JB banner, he moved his base of operations to Nashville, Tennessee just before the first term of US President Bill Clinton increased interest in the American South. (source: fritzhoffman.com)
Branislav Strugar
Branislav Strugar was born in Belgrade in 1949. He has been active in photography since 1968. As member of the Elektromašinac Photo Club, he exhibited his photographs in 107 exhibitions and won 40 awards and diplomas. He holds a title of a Master of Photography of the Yugoslav Association of Photographers. He started his professional career in 1974. He is a member of the Association of Applied Arts Artists and Designers of Serbia (ULUPUDS) and the Association of Journalists of Serbia. He worked at the Television of Belgrade as photojournalist for over twenty years. In 1996, he left the post and gained the status of independent artist of photography.
Aleksandar Kujučev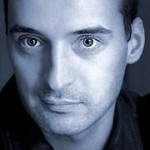 Aleksandar Kujucev was born in Belgrade, Yugoslavia. He graduated from the Art University of Belgrade, Academy of Applied Arts and Design as photographer and graphic designer. He had numerous one-person shows and took part in more than 70 group shows. Received grants for art projects in France and USA. In his commercial line of work he collaborates with many Yugoslav rock & pop stars, works for fashion designers and does editorials for best Yugoslav magazines. Worked for all major advertising agencies in Yugoslavia: Saatchi & Saatchi, Leo Burnett, Bates, Ovation BBDO, Sholtz & Friends, Publicis Virgo, ICPS, Cyber Entertainment… etc. Some of the international clients were: Smirnoff, Lucky Strike, ICN pharmaceuticals, Sony, Coca Cola, Reebok, Pepsi, Procter & Gamble… etc. Many ads featuring his photographic work were awarded at NewYork Festivals, Eurobest, Epica and Cresta. He is highly specialized in digital image postproduction and compositing.
Milan Aleksić
Milan Aleksic, a professor of photography, Faculty of Philology and Arts, University of Kragujevac and the New Academy of Arts, European University of Belgrade. In his career he had over 20 solo exhibitions, of which eight solo exhibitions abroad. In the country he has exhibited in venues such as the Museum of Applied Arts, Museum of Contemporary Art (Salon), Belgrade Cultural Center, National Museum Kragujevac, etc. He has participated in important group exhibitions representing our photography and contemporary art in the most representative national and international venues. These actions followed the media appearances and mentions in media such as Britain's The Sunday Times, German Die Zeit, Junge Welt, Frankfurter Algemeine, as well as in all local media including Politika, Novosti, Naša borba, etc. He acquired the highest level of education in a two-year master's photography degree at American Cornell University. Milan Aleksic was significantly involved in the academic area within the newly established photography program that treated the photography as fine art. Under his supervision dozens of students graduated at the Department for Photography. He also held classes at the University of Arts in Belgrade, where he was in commissions on the first doctorates in the arts, as well as at the University of Novi Sad and Communication Faculty in Banja Luka. He achieved a number of important curatorial projects and has published articles in national and international journals.
Ivana Tomanović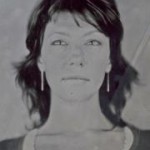 Graduated photography at FAMU University in Prague. He teaches photography at the Art Academy in Novi Sad. Speciality: aesthetics of photography.
Miša Keskenović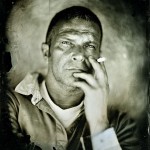 Miša Keskenović rođen u ex YU 1967. Bosanska Dubica. Studirao na Akademiji dramskih umetnosti u Zagrebu i FDU Beograd, odsek Filmska i TV kamera. Pored rada na filmu tv i pozorištu… Najveći deo rada je vezan za stare fotografke tehnike kojima je okupiran preko 20 godina … Radio kao fotograf umetničke asocijacije Apsolutno http://apsolutno.net/
Živi i radi u Somboru…