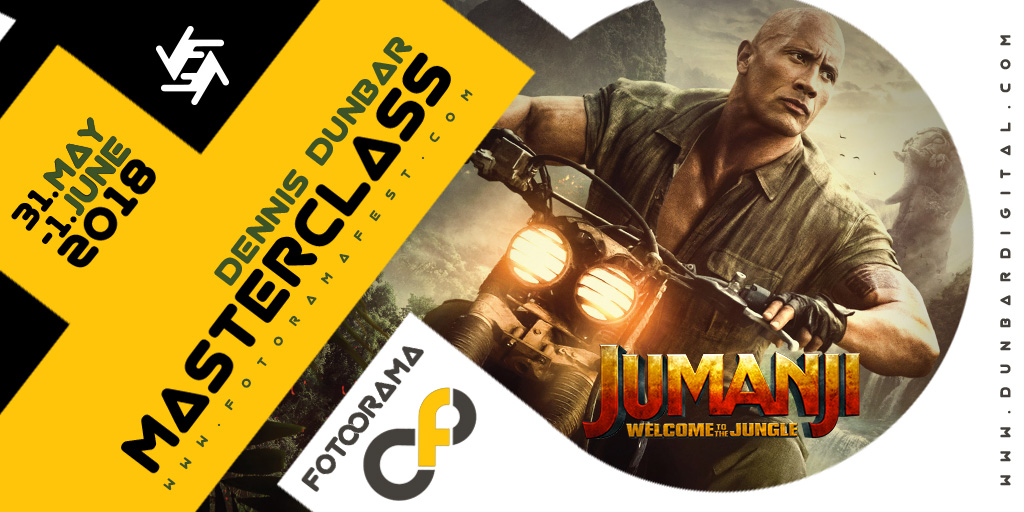 After a very successful Retouch workshop, digital artist of Hollywood A productions, Dennis Dunbar again at the Fotorama festival with a new Masterclass workshop !!!
Secrets of digital production will be revealed to you by a man who worked on blockbusters such as Transformers, X-Men, Harry Potter, Iron Man, Star Trek, Percy Jacson, American Gods, Jumanji and much more
Secrets of the Pros II : Compositing for Movie Posters with Dennis Dunbar
This two day class will focus on the techniques, tricks and tactics used in building complex composited images for movie posters and advertising.
On the first day Dennis will delve into the basics of compositing, being sure to cover masking, file structure, color correction and retouching. You'll see how to strip out images and combine them into a seamless composite along with all the tricks the Pros use to make the final image sing.
On the second day you'll get hands on experience in taking a low res poster "comp" and turning it into a high resolution finished poster in the tradition of the best Hollywood posters. In this session Dennis will lead you through the process the top retouchers use to turn the client's rough layered file into a high resolution masterpiece.
He'll show you how to build "bleed" into your file, how to scale it up and replace all the rough elements with high res ones while analyzing and polishing the file structure and image, making sure everything is built right so it can withstand even the closest inspection by demanding clients.