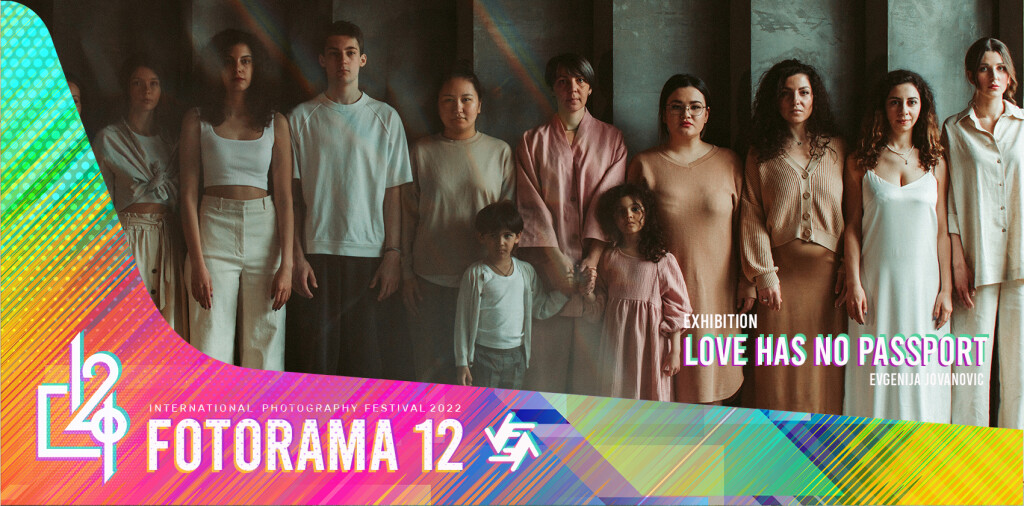 LJUBAV NEMA PASOŠ posvećena je raznolikosti ljudi koji žive na ovom svetu. Ne razumem niti prihvatam koncept nacionalnosti, rasa, vlada, političkih sistema, pasoša, granica, koji su predstavljeni kao sredstvo zaštite ljudi od ljudi. Ali po mom ličnom iskustvu – te granice i sve te stvari iznad su kreirali ljudi da kontrolišu druge, da spreče slobodnu komunikaciju i razmenu tradicija i iskustava. Da sprečimo da se ljubav širi i da ujedini ljude. Imajući moć fotografske umetnosti, moja misija je da vam lično pokažem lepotu jednakosti svake osobe stare ili tek rođene sa bilo kog dela te planete. Moj projekat je inspirisao najveći muzičar i vizionar Džon Lenon kroz njegovu pesmu "Imagine". I nadam se da ćete osetiti taj otkucaj svakog srca i osetiti prijateljsku ruku svih učesnika na odabranim fotografijama, i osetiti snagu ljubavi koja nam je pomogla da stvorimo i donesemo Vam LJUBAV NEMA PASOŠ.
Učesnici
Daniela Tarlovskaia
Emil Akhund-Zade
Altinai Baktibek kizi
Anahit Oganesjan
Ana Kazarian-Kuraksina
Fatima Mamed Zade
Julia Shatokhina
Liia Shatokhina
Kiril Šatohin
Guzel Bikulova
Kamila Bikulova
Nurgulj
LOVE HAS NO PASSPORT is dedicated to the diversity of people living is this world. I don not understand nor am I accepting the concept of nationalities, races, governments, political systems, passports, borders, which are represented as a means to protect people from people. But in my personal experience – those borders and all that stuff above was created by people to control others, to prevent free communication and exchange of traditions and experience. To prevent love to spread around and to unite people. Having a power of photography art my very own mission is to show to you personally the beauty of equality of each person old or just born from any part of that planet. My project was inspired by the greatest musician and visionnaire John Lenon through his song «Imagine». And I have a hope that you will feel that beating of every heart and feel the friendly hand of all participants on the selected photographs, and feel the power of the love that helped us to create and bring you LOVE HAS NO PASSPORT.
Participants
Daniela Tarlovskaya
Emil Akhund-Zade
Altynay Baktybek kyzy
Anahit Oganesyan
Anna Kazaryan-Kuraksina
Fatima Mamed Zade
Julia Shatokhina
Liya Shatokhina
Kirill Shatokhin
Guzel Bikkulova
Kamila Bikkulova
Nurgulj