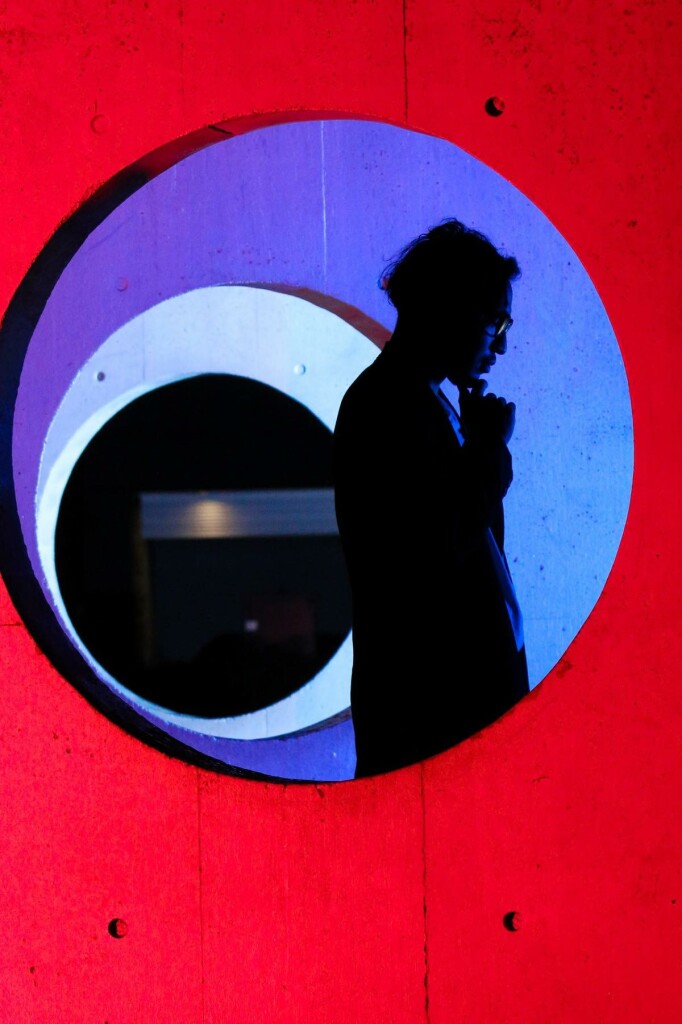 MUGA is a visual artist lives and works in Aichi, Japan. Once a professional snowboarder, fashion buyer and antique dealer, from 2018 he studied fine art photography at Chojamachi School of Arts under Ko Yamada for four years, he now directs and manages three companies MUGA focuses on using photography as his primary creative medium.
MUGA's work wishes to guide the audience for an internal dialogue about fabricated facts. The artist was named after a Buddhism concept of selfless or enlightenment — 'Muga', whilst being influenced by an Eastern philosophy: "Mui Shizen" originated from Taoism, which broadly talks about an lifestyle or mindset without intervention and intention. The artist reinterprets these ancient ideals in a modern way, through his own lens, the artist creates his work encompassing the dualism of humor and fetish. MUGA intends to convey a metaphorical worldview that allows an open yet complicated relationship with conceptions and perceptions.
In 2019, MUGA published "The window" as an inside himself approach. He made his artist debut at the group exhibition "A double helix of Kinsey" held at the Natural History Museum in the city Graz, Austria. In 2020, he published " Just a thin paper" as a way of approaching fiction, people's perception. Then he won third place in the IPA photography award "Abstract" category of the international photography festival. After then, He has opened his first solo exhibition "The Color of My Maze" in 2021, And in 2022 opening exhibition "d ●●● p ▲▲ i ■■■" of new contemporary art gallery Coco gallery Kyoto.
Exhibitions
Group​​​​​​​​
2019
Designmonat Graz
Exhibition "A double helix of Kinsey"
(UNESCO City of Design / Natural History Museum Joanneumsviertel / Graz / Austria)
2020
Exhibition "Ground / Home"
(Gallery Menio / Nagoya / Japan)
Exhibition "Ground / Home"
(FOTORAMA X / The Vuk Karadžić National Library / Kragujevac/Serbia)
2022
Exhibition "Internal Resorts"
(FOTORAMA X / The Vuk Karadžić National Museum / Kragujevac/Serbia)
Exhibition "FOUR PLANES"
(De merkenwinkel / Amsterdam / Netherlands)
Solo
2021
Exhibition "The Color of My Maze"
( MOGANA / Kyoto / Japan )
2022
Exhibition "d●●●p▲▲i■■■"
( COCO gallery / Kyoto / Japan )
Awards
2019
IPA Photography Awards 2019
Honorable Mention , FineArt , Collage
Honorable Mention , FineArt , Other
2020
IPA Photography Awards 2020
3rd Place , FineArt , Abstract
Gallery
Gallery 9
(Amsterdam / Netherlands)
http://www.gallerynine.nl/gallery/Exhibitions_ENG.html
Part2Gallery
(Düsseldorf / Germany)
https://www.part2gallery.de