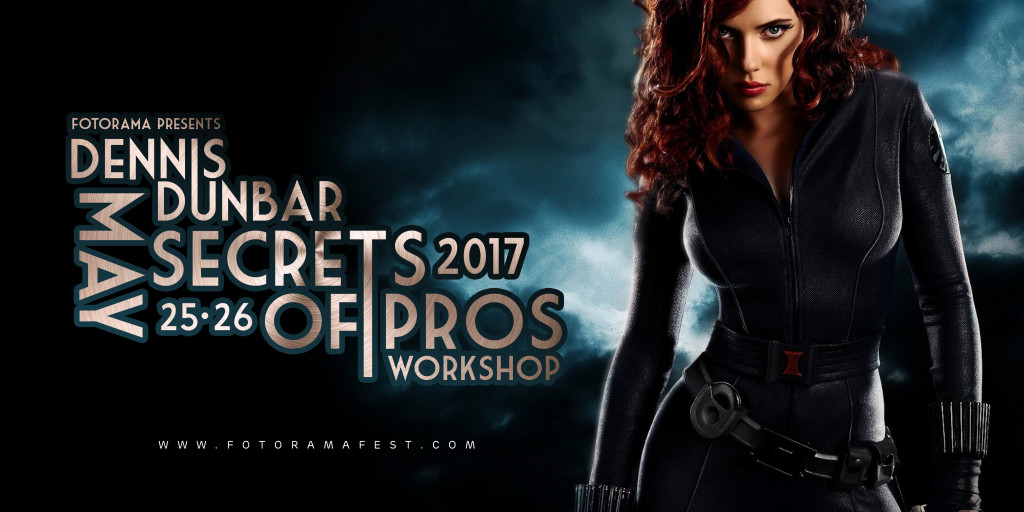 Day 1 : 25th MAY
Compositing Secrets of the Pros:
In this workshop Dennis shares many of the techniques he uses to make complex composite images from Movie Posters to LifeStyle and Product shots.
Whether it's combining many elements or dramatically re-working a single shot Dennis will show how the same techniques apply. He'll cover the various challenges that face those who would tackle such tasks such as: Masking, Color Correction, Blending, and matching Noise or Grain.
Dennis will discuss several ways to create a professional quality mask as well as how to check to make sure your mask is working the way it should. He'll delve into Color Correction using Curves and how to simplify your Layers using Clipping Groups. Then he'll show you how to blend disparate images making them look as if they all belong together through the use of Depth of Field, adjusting the density and color as well as other techniques for matching the Noise or Grain of the various elements.
Day 1 : 25th MAY
Beauty Retouching Secrets of the Pros:
In this workshop Dennis demonstrates many of his beauty retouching secrets including his standard beauty retouching workflow highlighting the steps he uses when working on high end images. Dennis will also talk about "Perfect Skin" and how to achieve it using a combination of Burning & Dodging as well as Frequency Separation, (especially great for smoothing wrinkles in clothing).
He'll dedicate a section of time to focus on the eyes, how to deal with lines around them, sharpen them, bring a touch of highlight to them and how to enhance the color.
Continuing with the sharing he'll discuss color correction, enhancing the lighting and how to add glow to skin giving it a beautiful, iridescent quality.
Finally Dennis will discuss Color Grading and how this can add the finishing touch to your image giving it a cinematic quality that makes it pop off the page.
Official Partner