ERICA LARSEN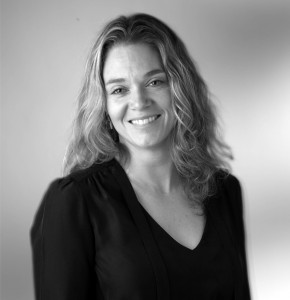 Erika Larsen's work uses photography, video and writing to learn intimately about cultures that maintain strong connections with nature. She began working professionally as a magazine photographer in 2000 specializing in human-interest stories and sensitive cultural issues. Her images have been published and exhibited internationally. Her work has been included in the Smithsonian National Portrait Gallery, National Geographic Society, The Swedish Museum of Ethnography and Ajtte Sámi Museum. Larsen is a recipient of several grants and fellowships including a Fulbright Fellowship, New Jersey State Arts Council Fellowship, Women in Photography Individual Project Grant, Lois Roth Endowment and a World Press Award. Larsen received a BFA and MFA from Rochester Institute of Technology.
More about her work visit her site.  
LUCIA GIACANI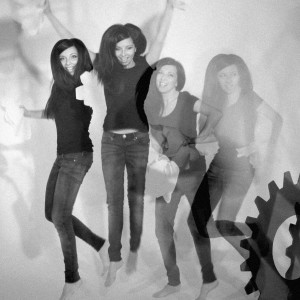 Lucia Giacani is a woman who immortalizes women under every aspect. Feelings, ambitions and normality are captured through the lens behind which is a feminine eye that knows what to look for and how to express the essence of an entire universe. A woman who reflects another woman: this is the intimate reason of her job. Her look – naturally feminine and revolutionary – is the silent engine that works behind every shot and through all her flashes.' Vogue Italia, 08/22/2013 Working from her studio in Milan, Lucia has over ten years of experience in fashion photography. She was born in 1976 in a small medieval town in the centre of Italy, called Jesi. She started experimenting with photography at an early age, as a teenager she would shoot with friends in abandoned places. After studying languages in Bologna (English & French) and design in Rome, she started to frequent a black and white photography night school course. It was at this point that she began to realize that the her true passion and love for photography could become a viable career option. She went on to win several prizes, in Italy and abroad for her artistic black and white photography. After studying in Rome and a brief apprenticeship in a commercial photo studio in her hometown of Jesi, Lucia moved to Milan with the intention of becoming a fashion photographer. Without knowing anyone in the fashion system Lucia was able to quickly develop her style and technique by collaborating with various magazines. After a series of shoots for Vanity Fair, Vogue Gioiello and Vogue Pelle, within a short time Lucia becomes the photographer of choice for Vogue Accessory. Lucia travels extensively for work from Dubai to Hong Kong but her major love is the London market. Describing her work to journalists in Italy in 2012 she said, "I think that my work isn't typically Italian, the Italian sense of good taste, yes, but the style is edgy, surreal and personal. Something that is appreciated more abroad." A crucial part of Lucia's working practice is the planning that goes into every shoot, an avid sketcher, she is meticulous in her preparation. Involving the team in the creative process and creating a pleasant working atmosphere is essential, Lucia believes, for the best results. Results that are perfected in her in-house post production work that "take things to a whole new level" (Trendland, 22/08/2013).

NATALIA TAFFAREL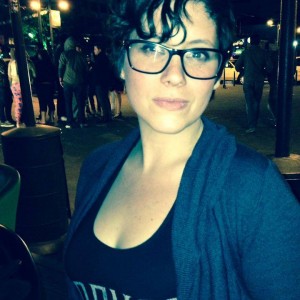 My name is Natalia Taffarel, I'm from Argentina and my life is retouching. Becoming a Digital Artist was a natural progression for me. I have a background in Advertising and Graphic Design, and I was born in to a family of printers, therefore I grew up with a great understanding of color theory and I learnt every method of traditional printing in side out. I began learning Photoshop as a hobby, which quickly turned in to an obsession. My printing background proved useful, as many of the filters that are used in the Photoshop are based on the analogue methods which aided in my understanding. I have since become a Certified Adobe Expert, and built up a strong client base. I find the retouching process an inspired way to take a good image and develop it in to something perfect, or to make a perfect image amazing. I'm a neurotic, detail maniac, control freak who thinks beauty is shown solely through the details. Everything has a hidden beauty and it's my job to unleash it. I believe hard and constructive criticism is the only way of achieving continued self-improvement. I strive to be the best. As you can see… I'm also modest!
More about workshop with Natali Taffarel on link.