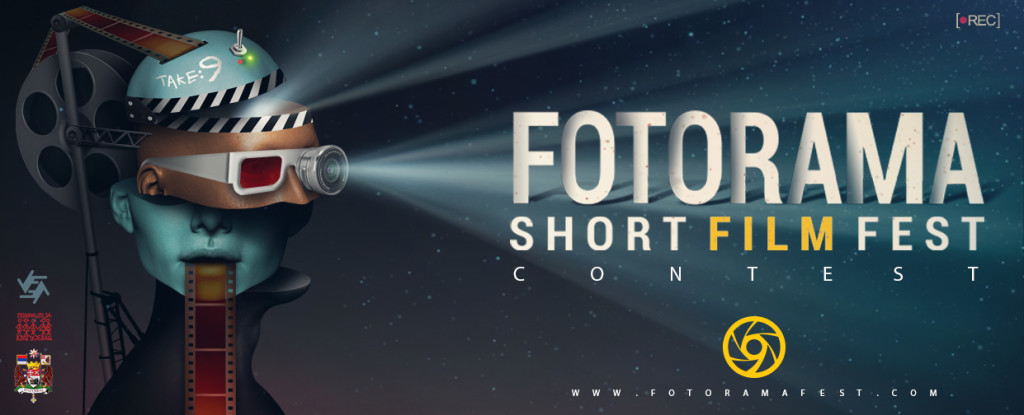 2. JUN 2019 – Scena Pozorišta za decu, Kragujevac
Ovogodišnja Fotorama donosi neke novine , a jedna od najinteresantnijih je i prvi konkurs za najbolji kratki film!!!
Propozicije konkursa:
* Konkurs je otvoren za sve fotografe i kinematografe do 35 godina starosti !
* Prijave svakog rada moraju da sadrže:
- Ime i prezime autora / grupe autora
- Datum rođenja
- Adresa, e-mail i broj telefona
- Naziv i dužinu prijavljenog filma
* Primaju se kratke forme u trajanju do 25 minuta iz oblasti dokumetarnog i umetničko – konceptualnog filma!
* Svi prispeli radovi se žiriraju i odluka o primljenim radovima kao i nagrađenim će biti objavljena do 26.Maja 2019. godine.
* Konkurs je međunarodnog karaktera i potpuno je BESPLATAN!
* Sve radove slati preko online shering web stranica kao što su WeTransfer, Megaupload i sličnih portala
Konkurs traje od 15 aprila do 25. Maja 2019.
sve prijave slati na :
fotorama.contest@gmail.com
************************************************************************************************************
2nd June 2019 – Children's Theater Scene, Kragujevac
This year's Fotorama brings some new event, and one of the most interesting is the first competition for the best short film !!!
Competition Guides: strong>
* The competition is open to all photographers and cinematographers up to 35 years of age!
* Applications for each work must include: strong>
- Name and surname of author / group of authors
- Date of birth
- Address, e-mail and phone number
- The name and length of the submitted film
* Short forms are accepted, up to 15 minutes in the field of documentary and artistic – conceptual film!
* All received works are being jarred and the decision on the received works and the awarded ones will be announced by 26 May 2019.
* The contest is of international character and is completely FREE OF CHARGE! Strong>
* Send all works via online shering websites such as WeTransfer, Megaupload and similar portals
The application dates are from April 15 to May 20, 2019. strong>
send all applications to:
fotorama.contest@gmail.com strong>