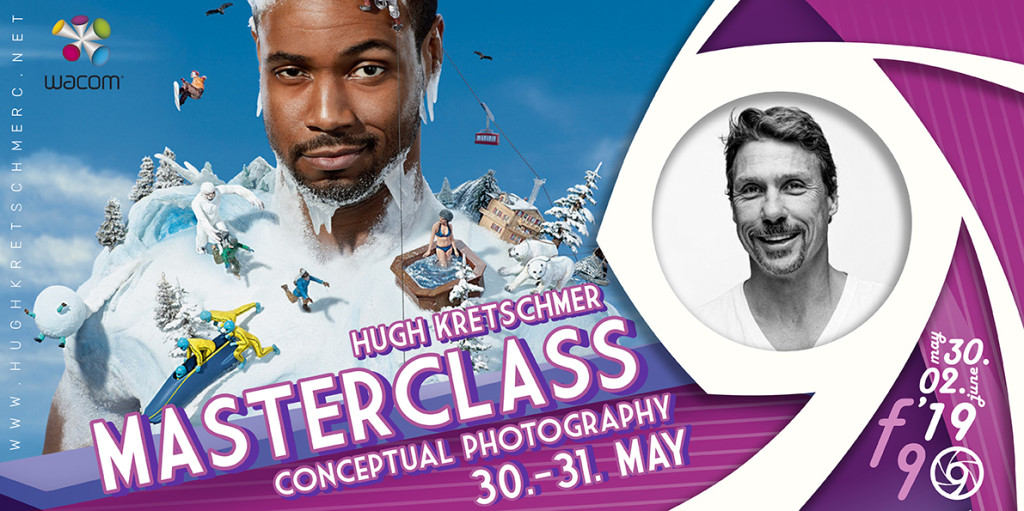 MASTERCLASS KONCEPTUALNE FOTOGRAFIJE
Dobrodošli na radionicu o konceptualnoj fotografiji na festivalu Fotorama 2019. godine. Oduševljen sam što podučavam ovu edukativnu, ieksperimentalnu radionicu koja će vas uroniti u svet vizuelnog pripovedanja. Ovaj kurs sam dizajnirao na jednostavan, ali efikasan način koji će vam omogućiti da ostvarite svoje divne ideje u svakoj situaciji ili okolnostima. Ja ću vas voditi kroz moje proverene procese, korak po korak, koji nikada nisu bili neuspešni i koji su me privukli nekim od najprepoznatljivijih reklamnih i uredničkih zadataka poznatih u industriji. Evo šta nas očekuje:
Prvi dan dvodnevne radionice započet će uvodom u konceptualnu fotografiju i njenu održivost u komercijalnoj i likovnoj industriji. Zatim ću vas upoznati sa "brainstormingom" i formulacijom ideja koji će dovesti do efikasnih i pametnih koncepata. Da biste svoje ideje preneli svojim budućim klijentima, veština skiciranja vaših koncepata može biti od vitalnog značaja za dobijanje tog željenog posla. Pokazat ću vam jednostavne, ali učinkovite tehnike crtanja koje će vam dati prednost nad konkurencijom i pružiti vam doživotnu vještinu koja dodaje nevjerojatnu vrijednost vašem vizualnom pripovijedanju. Zatim ćemo preći na izradu vašeg snimka, vodiću vas kroz detalje o dizajnu seta i lokacije, veštačkom i prirodnom izboru rasvete, radnom toku, dizajnu rekvizita, garderobi, makeup-u I tipu frizura. Dan će kulminirati živim snimkom na kojem ćemo kao tim sarađivati, dovodeći vašu predivnu ideju u život.
Drugi dan će se održati u učionici gde ćemo blisko sarađivati kako bismo uredili, obradili i retuširali vaše fotografije. Pokazat ću vam neke od tehnika koje koristim da uklopite vaše fotografije učinite vaše iluzije uvjerljivim. Kurs će završiti diskusijom I konstruktivnom kritikom, deleći vaše kreacije s ostatkom razreda u znaku podrške i ohrabrenja. Na kraju ćete otići sa ove radionice sa novim načinom gledanja i punom vrećom novih trikova koje ćete ponijeti sa sobom do kraja karijere.

Radujem se saradnji sa vama!
Hugh Kretschmer
CONCEPTUAL PHOTOGRAPHY MASTERCLASS WORKSHOP
Welcome to the Conceptual Photography Workshop at the 2019, Fotorama Festival. I am excited to be teaching this informative, experiential workshop that will immerse you in the world of visual storytelling. I have designed this course in a simple yet effective way that will enable you to bring your wonderful ideas to realization in any given situation or circumstance. I will guide you through my time tested, step-by-step processes that have never failed and garnered me with some of the most recognizable advertising and editorial assignments known in the industry. Here is what you have to look forward to:
Day one of the two-day workshop will start with an introduction to conceptual photography and its viability in the commercial and fine art industries. Next, I will introduce you to "brainstorming" and idea formulation that will lead to effective and clever concepts. In order to communicate your ideas to your future clients, the skill of sketching out your concepts can be vital to landing that coveted job. I will show you simple yet effective drawing techniques that will give you an edge over your competition and provide you a lifelong skill that adds incredible value to your visual storytelling. We will then move onto producing your shoot and I will guide you through the details of set and location design, artificial and natural lighting choices, workflow, prop design, wardrobe, makeup and hair. The day will culminate with a live shoot that we as a team will collaborate on, bringing your wonderful idea to life.
Day two will take place in the classroom where we will work closely together to edit, process and retouch your images. I will show you some of the techniques I use to seamlessly composite your images together and make your illusions believable. The course will end with a critique, sharing your creations with the rest of the class in a climate of support and encouragement. In the end, you will walk away from this workshop with a new way of seeing and a bag-of-tricks that you will carry with you for the rest of your career.
I look forward to working with you!