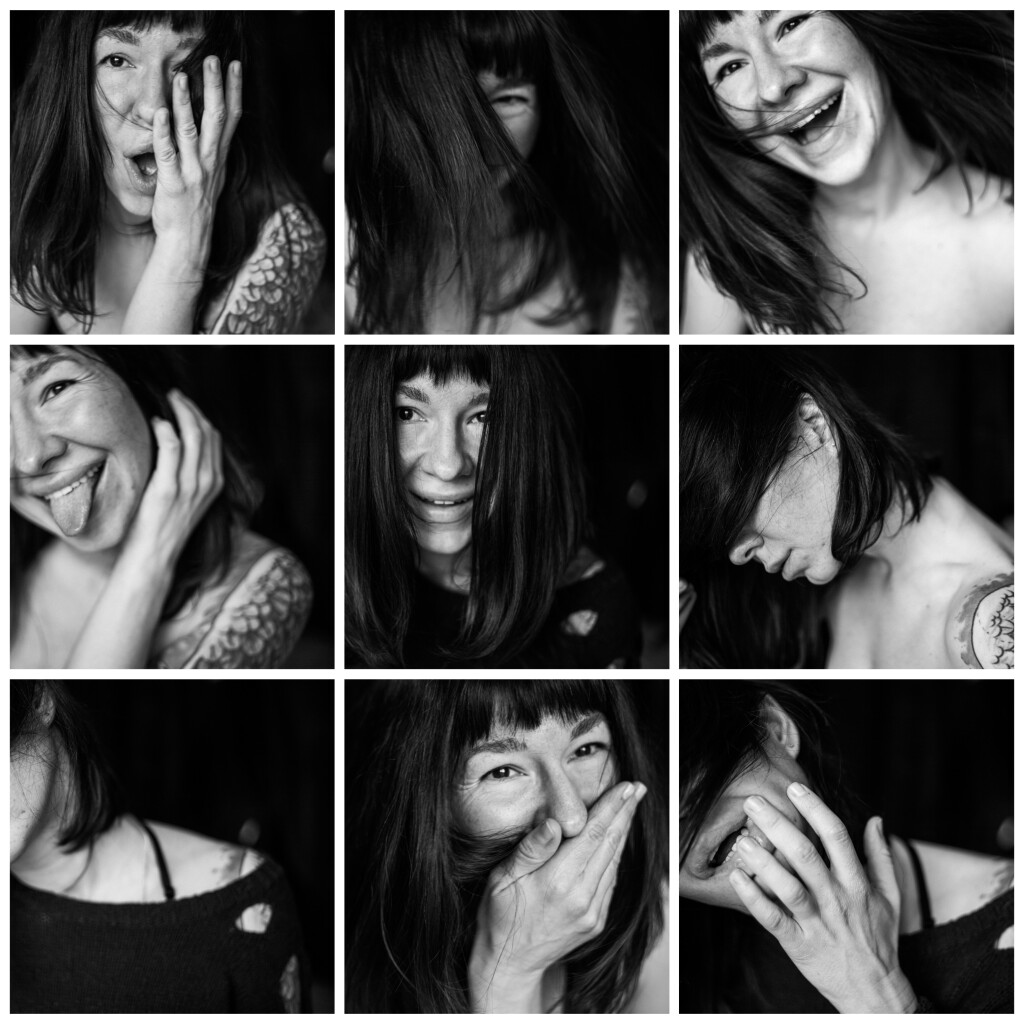 Evgenija Jovanović je Fine Art i Fashion fotografkinja i predavač fotografije iz Moskve koja trenutno radi u Srbiji. Poslednjih devet godina, tema i cilj njenih fotografija je da pokaže moć žena i njihov uticaj da ovaj svet bude lepši! Njen pristup je da kroz fotografiju pokaže ženstvenost i feminizam. Kroz njene radove i projekte može se primetiti da podržava ideju o jednakosti, svestnosti, zdravoj seksualnosti, toleranciji i ekologiji u svakom aspektu ljudskog života.
Evgenija je svoje prve fotografije napravila pojavom prvih polaroid fotoaparata u Rusiji. Njen prvi ozbiljni fotoaparat bio je Zenit APK – njen najbolji prijatelj, koji ju je pratio svuda. Tokom tog perioda razvila je svoj jedinstveni stil i estetiku. Uglavnom fotografiše napolju, koristeći prirodna svetla i ono što dobije od svetlosti. Njena tehnika je kombinacija dugih i duplih ekspozicija, kristala, prizmi, mešovitog svetla, duplih ekspozicija i drugih malih tajni zbog kojih fotografije izgledaju pomalo nadrealistično ali bez Photoshop-a, samo pomoću magije svetlosti.
Poslednje dve godine, Evgenija je mentor i podučava fotografkinje da postignu svoje ciljeve u fotografiji i životu.
Njene nagrade u 2021. godini su bronzana medalja na "Potrait Masters Awards'21 Australia" i njen rad je uvršten u "TOP 100 photographs by Russian Photo Awards'21".
Website https://lifestyleportrait.ru/portfolio
Instagram https://www.instagram.com/evgenija_jovanovic/
Evgenija Jovanovic is a fine art and fashion photographer and photography educator from Moscow currently based in Serbia. For the past 9 years her photography subject was a female power to beautify the world. Her approach in photography is both female and feministic. In her works and project she embrace the idea of equality, consciousness, healthy sexuality, tolerance, and ecology in every aspect of the human's life.
Evgenija started her way in photography when first polaroid camera appeared in Russia. And her first serious camera was Zenit Apk – best friend, which followed her everywhere. During that time she evolved her unique style and aesthetics. She photoshoot mostly on the outdoor location using natural light and what it gives. Her technique is a mixture of long and double exposure, crystals, prisms, mixed light, double exposure and other small secrets which make works looks a bit surrealistic but without photoshop – simply using magic of the light.
For the past 2 years Evgenija exclusively teaches and mentors women photographers to achieve their goals.
Her latest achievement are Bronze medal for Portrait Masters Awards'21 Australia and also last year her work was listed in TOP 100 photographs by Russian Photo Awards'21.